Who is Kenneth Yap?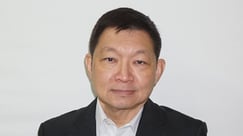 Kenneth's responsibilities for more than 25 years included driving the global crisis management (CM)/business continuity management (BCM) programme for GIC, one of the two sovereign funds of the Singapore government. This includes managing the COVID-19 pandemic since the outbreak started. He has led GIC to have an effective governance framework consistent with general regulatory requirements and industry best practices and standards.
His role required him to work with members of GIC's BCM Steering Committee, Working Group and Business Continuity Coordinators (BCCs) from the lines of business operating globally to coordinate CM/BCM activities such as:
CM/BCM Governance. Establish and ensure the relevance of the corporate policy, standards and guidelines, manage CM/BCM planning and incident management, develop and facilitate enterprise-wide event exercises, and liaise with BCCs and overseas BCM managers.
Risk Management. Identify and categorize outage exposures that could cause a business interruption, and develop safeguards against a disaster event.
Contingency Planning. Identify potential Business Interruptions, develop safeguards against these interruptions, and implement recovery procedures during a business interruption. Provide documentation and training on Contingency Planning concepts and procedures.
Testing and Exercising. Conduct a range of exercises, maturing from tabletop to simulation to "Live" to validate the recovery procedures.
During his tenure in GIC, he initiated the automation of the CM/BCM programme management, including workflow for risk management, impact assessment and recovery plans, to optimize program review and updates cycles, and facilitate crisis responses. He strongly advocates an end-to-end operational risk-based approach for more holistic programme management.
Past BCM Career
Senior Vice President
Crisis Management/Business Continuity/Workplace Security
GIC
2010 - 2022

Senior Director, Business Operations
Radiance Communications Pte Ltd
2008 - 2009

Senior Officer
Information Communications Technology, Operations and Events Management
GIC (Formally known as Government of Singapore Investment Corporation Pte Ltd)
1993 - 2008

Operations Officer
DBS Bank
1988 - 1993
Academic Qualification
Bachelor of Business in Business Administration

Royal Melbourne Institute of Technology
Academic Qualification for Training and Development
---
| | |
| --- | --- |
| WSQ Advanced Certificate in Learning and Performance (ACLP), 2023 | |
---

Come Join Our Online Blended Learning Training with Certification
Competency-based Course
Certification Course