Who is Dr Chris Needham- Bennet?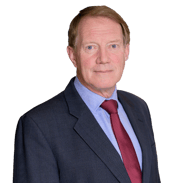 Since establishing the company in 1996, Chris has developed a keen interest in strategic-level responses to crises. He undertakes many board or ExCo level training presentations and authors sophisticated strategic exercises.
Chris is also interested in the development of an academic basis for the resilience profession and has written and spoken extensively on the topic.
He has also undertaken academic tuition with three universities, University College London (UCL), Portsmouth and Cranfield, where he has lectured on their postgraduate programmes. He is a Visiting Professor at UCL and recently published two academic articles on operational resilience in cooperation with co-authors.
Academic Qualification
---
Visiting Professor
University College London

Doctorate
University of Portsmouth

MSc

University of Leicester
Professional Qualification
---
Current BCM Career
---
Managing Director


Needhams 1834 Ltd.
Past BCM Career
---
Security Private Finance Initiatives
Served in the Parachute Regiment
Director of an Iron Foundry
Debt Collector
Austrian-qualified Ski Instructor
Publications
---
Chris has published several articles in both the academic and trade press, the more recent ones are as follows;
Catapulting Cows and Trojan Herrings, an overview of Psychological Operations

Crisis Response Journal Vol 17 Issue 3 September 2022

Social unrest as a cascading effect of COVID-19. In what way are organisations prepared?

Co-authored with Dr Gianluca Pescaroli of (University College London) and Julia Lobnig (Vienna) Awaiting publication.

On the sustainability of sustainability

. Published in Corporate Insurance and Risk Magazine Nov/Dec 2021

Operational Resilience and Stress Testing; Hit or Myth

Published in CAPCO journal (USA), co-authored with Dr Gianluca Pescaroli of University College London. May 2021

The Anatomy of Protest, an examination of social unrest factors

, published in Corporate Insurance and Risk magazine March 2021.
---

Join Our Online Blended Learning Training with Certification
Competency-based Course

Certification Course